Blitz POW 8: Amarillo High's Rhett Maynard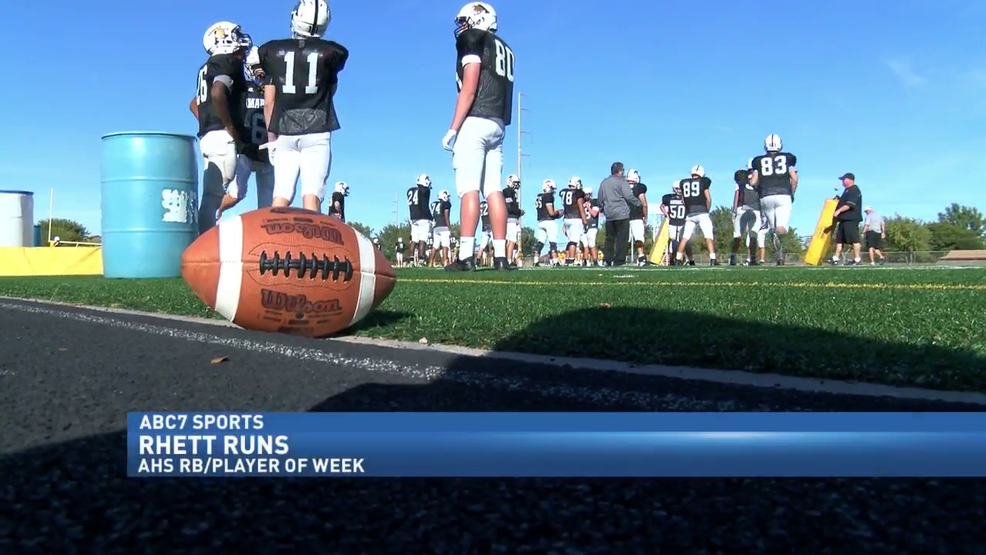 The Amarillo High Sandies had a slow start to the season, but resilient players like junior running back Rhett Maynard have put them on top of District 3-5A.
"We'll first of all, Rhett's got a great work ethic, he's a good football player, he's a tough kid, our kind of guy, and like I said he's very dependable," said AHS head football coach Mel Maxfield.

Maynard ran for a career high 149 yards on nine carries with one touchdown rushing and one receiving in Amarillo's 42-18 win over Plainview.
But he doesn't credit himself for the explosive performance.
"Offensive line. That's all you can say, then Nathan, on the receiving touchdown I had, he had a good throw on that one, but yeah I had a lot of good holes thanks to the offensive line," said Maynard.
With another year to grow as a Sandie, Maxfield is optimistic about Maynard's senior season, and beyond.
"I think that the future is bright for him, he's getting recruited a little bit right now as a junior, you know he played as a sophomore last year, had a good sophomore year, so he's progressing, you know as our whole team is, and I think part of the reason he's progressing like he is, is because of his work ethic and his toughness," said Maxfield.
Despite his individual success, Maynard is not focused on himself.
"I mean just really whatever to help the team get a win," said Maynard. "The yards and all that helps, but I just want to get a win."
"He's a joy to coach and certainly contributes greatly to our program," said Maxfield.

Unmute